"NGO for development with a human dimension"
AIS helps vulnerable people in equatorial Africa since 1983. We had missions in Cameroun to support people with HIV/Aids, in Mali to improve food safety and in Burkina Faso to help people with disabilities.
Since 2006, we implemented an innovative program in the Republic of the Congo to take care of young and vulnerable girls living in the streets and surviving by prostituting themselves.
Values & Principles
The Association motto is "Become Useless". This motto, which resumes AIS spirit, encompasses several principles :
to offer programs adapted to local context (requires prior social and cultural analyses)
to define itself as an NGO with a human dimension
to seek strong involvement from local officials, since the ultimate goal is for these local officials to eventually continue to run these programs on their own.
AIS ultimate goal
is to give underprivileged but motivated African men and women the tools to achieve their goals to improve their prospects in life, in the place where they live.
AIS aims to assist local populations in taking charge of their own development, and focuses its action on providing answers to a human being's bAISc needs :
Living as opposed to surviving
Health defined as a state of physical and social well-being
Professional development as an essential component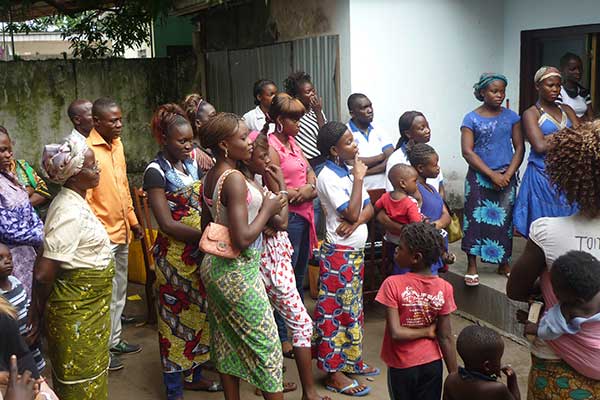 AIS actions focus mainly on the most underprivileged people of Africa.
To ensure the successful outcome of the projects, we take great care in taking into consideration the environment in which people live, their values and culture, and we work in harmony with local partners and governmental policies.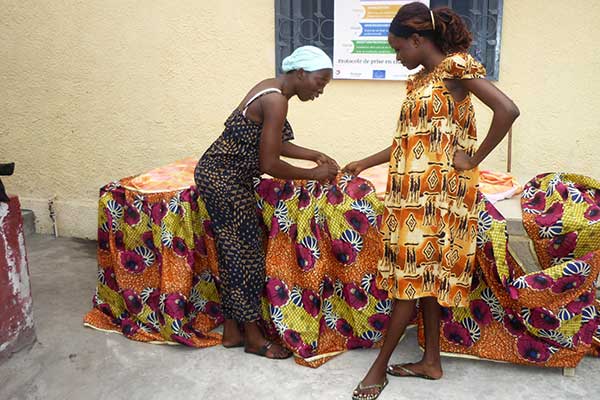 AIS sets up projects in fields where few such initiatives exist
(vulnerable adolescent girls) or innovative fields (local networks for HIV/AIDS prevention, integrated fight against malaria). In addition, some of our projects lead to the development of a methodology for sustainability.
AIS works as an NGO for long-term development by assisting local initiatives.
Background
Abandonment, idleness, family breakdowns: the phenomenon of children in distress has grown considerably over the last twenty years in Africa.
In view of the vicissitudes of life in African societies, the vulnerable adolescent girls of Brazzaville must resign themselves to begging or to prostitution and its potential life sentence that AIDS represents. Very few structures exist that offer support to these young girls.