AN "NGO for development with a human dimension"
helps vulnerable people in equatorial Africa since 1983. We had programs in Cameroun to support people with HIV/Aids, in Mali to improve food safety, and in Burkina Faso to help people with disabilities.      
For 15 years, in the Republic of Congo, AIS has focused on combatting the sexual exploitation of street children and has transformed the lives of nearly 2,500 girls between the ages of 13-18, in the cities of Brazzaville and Pointe Noire.
In 2023, AIS will expand this project to two additional cities, Nkayi and Dolisie.
A NEW CRISIS: The 2017 and 2020 world oil crisis triggered a steep economic downturn in the oil rich Republic of Congo. The COVID pandemic has exacerbated it, hurting the hardest the most vulnerable women and children . 

AIS street outreach teams have already identified 30 girls between the ages of 8 and 12  who are in the throes of sexual exploitation.
The good news is AIS is launching in 2023 a new initiative for these very young 8-12 year old girls.
Values & Principles
The Association motto is "Become Useless". This motto, which resumes AIS spirit, encompasses several principles :
to support programs adapted to local context which requires prior social and cultural analyses
to be an NGO with a human dimension, close to vulnerable people.
to seek strong involvement from local partners and officials since the ultimate goal is to impact the country society.
AIS ultimate goal
is to give underprivileged but motivated African women and men the tools to achieve their goals to improve their prospects in life, where they live.
AIS aims to support local populations in taking charge of their own development, and focuses its action on providing answers to a human being's basic needs :
Living as opposed to surviving
Health defined as a state of physical and social well-being
Professional development as an essential component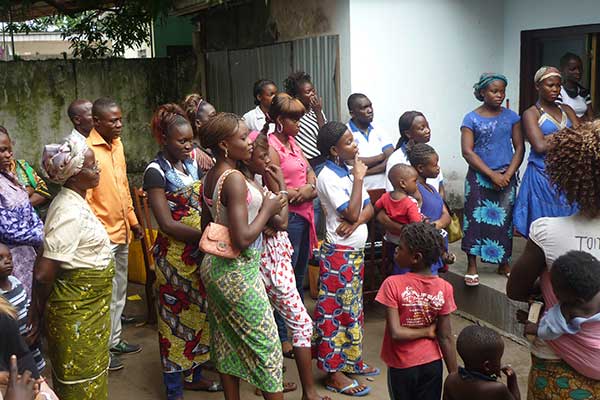 AIS actions focus on the most underprivileged people of Africa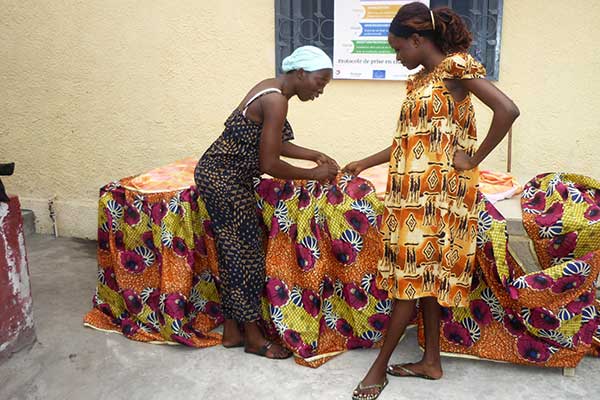 AIS sets up projects in fields where few such initiatives exist
Background
Abandonment and family breakdowns: the phenomenon of children in distress has grown considerably over the last twenty years in Africa, and is now even worst with the COVID pandemic.
In view of the vicissitudes of life in African societies, the vulnerable young and adolescent girls of Brazzaville and Pointe-Noire must resign themselves to begging or be sexually exploited. It is a potential life sentence that AIDS, violence and early pregancy represent. AIS is one of the few structures in West Africa that offer support to these young girls.